Microsoft takes stab at Sony with "Destiny" cologne ad
on
5 Sep 2014
Today, everyone noticed an ad around the internet that was quite interesting. The ad shown below was put out by Microsoft today and was instantly believed to be fan made. Turns out that is not the case. With the caption "The New Fragrance By Xbox" and a blue square bottle, Microsoft made sure to turn heads in response to Sony's exclusive-content deal on Bungie's new game.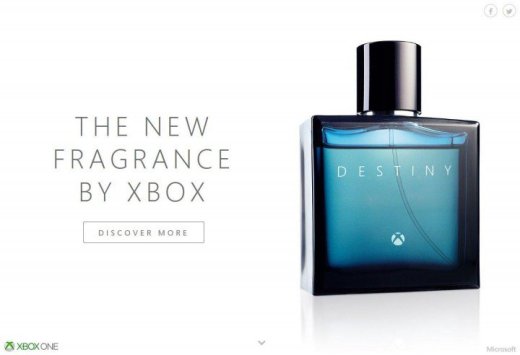 "Destiny is actually an epic new first-person shooter, available on Xbox," Microsoft wrote, not letting the farce exist longer than a single click. "Thing is, we didn't have permission to run adverts for the game. So we didn't. Thanks for smelling that something was up."
Destiny, as we all know, is a large-scale multiplayer title slated to launch September 9. Not only is the game one of the most expensive to date at 500 million but Destiny is also stuck in a intellectual-property custody battle between the two console giants. Neither of them have been able to secure Destiny as an exclusive but Sony was able to hammer out a deal with Activision for a large amount of perks, making Sony's system the better deal for most.  Microsoft is trying to counter this by giving out Xbox One promotions and ads like this that take a sort of public swipe at Sony.
The only question I have left is. What does Destiny smell like?